day 37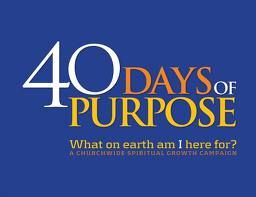 "Those who believe in the Son of God have the testimony of God in them." 1 john 5:10a (GWT)
You may feel you don't have anything to share, but that's the Devil trying to keep you silent. You have a storehouse of experiences that God wants to use to bring others into his family.
The Bible says, "Those who believe in the Son of God have the testimony of God in them." 1 John 5:10a (GWT)
You life message has four parts to it,
You testimony: the story of how you began a relationship with Jesus
Your life lessons: the most important lessons God has taught you
You godly passions: the issues God shaped you to care about most
The Good News: the message of salvation
What are you willing to do so that the people you know will go to heaven? Will you,
Invite them to church?
Share your story?
Give them this book?
Take them a meal?
Pray for them every day until they are saved?
Your mission field is all around you. Don't miss the opportunities God is giving you.
The Bible says, "Make the most of your chances to tell others the Good News. Be wise in all your contacts with them." Colossians 4:5 (LB)
Book: The Purpose Driven Life by Rick Warren