day 23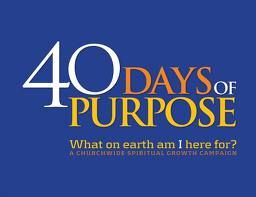 "God wants us to grow up…like Christ in everything." Ephesians 4:15a (Msg)
Millions of Christians grow older but never grow up, but our heavenly Father's goal is for us to mature and develop the characteristics of Jesus Christ. However, spiritual growth is not automatic. It takes an intentional commitment. You must want to grow, decide to grow, make an effort to grow, and persist in growing.
Nothing shapes your life more than the commitments you choose to make. Your commitments can develop you or they can destroy you, but either way, they will define you.
It is at this point of commitment that most people miss God's purpose for their lives. Many are afraid to commit to anything and just drift through life. Others make half-hearted commitments to competing values, which leads to frustration and mediocrity. Others make full commitments to worldly goals, such as becoming wealthy or famous, and end up disappointed and bitter.
Every choice has eternal consequences, so you had better choose wisely. Peter warns us,
"Since everything around us is going to melt away, what holy, godly lives you should be living." 2 Peter 3:11 (NLT)
The be like Christ, you must develop the mind of Christ. We are commanded to
"think the same way that Christ Jesus thought." Philippians 2:5 (CEV)
But there are two parts to doing this
First half of this mental shift is to stop thinking immature thoughts, which are self-centered and self-seeking. Babies by nature are completely selfish. They think only of themselves and their own needs. This is immature thinking. Unfortunately, many people never grow beyond that kind of thinking.
Second half of thinking like Jesus is to start thinking maturely, which focuses on others, not yourself.
Today, many assume that spiritual maturity is measured by the amount of biblical information and doctrine you know. While knowledge is one measurement of maturity, it isn't the whole story. Our deeds must be consistent with our creeds, and our beliefs must be backed up with Christlike behavior.
Christianity is not a religion or philosophy, but a relationship and lifestyle.
Thinking of others is the heart of Christ-likeness and the best evidence of spiritual growth. This kind of thinking is unnatural, counter-cultural, rate, and difficult. Fortunately, we have help,
"God has given us his Spirit. That's why we don't think the same way that the people of this world think." 1 Corinthians 2:12a (CEV)
Book: The Purpose Driven Life by Rick Warren