day 35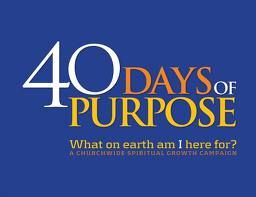 "We are weak…yet by God's power we will live with him to serve you." 2 Corinthians 13:4 (NIV)
Everyone has a weakness. In fact, you have a bundle of flaws and imperfections: physical, emotional, intellectual, and spiritual, which God loves to use, but we as humans choose to deny and defend, make excuses for, or try and hide them. What do you do?
However, God has a different perspective on your weaknesses. He says,
"My thoughts and my ways are higher than yours," Isaiah 55:9 (CEV)
So, he often acts in ways that are the exact opposite of what we expect. We think that God only wants to use our strengths, but he also wants to use our weaknesses for his glory.
God has never been impressed with strength or self-sufficiency. In fact, he is drawn to people who are weak and admit it. Jesus regarded this recognition of our need as being "poor in spirit." It's the number one attitude he blesses.
A weakness, or "thorn" as Paul called it in 2 Corinthians 12:7, is not a sin or vice or a character defect that you can change, such as overeating or impatience. A weakness is any limitation that you inherited or have no power to change.
Most often we think of the limitations in our life as something God could never use. But God is never limited by our limitations. In fact, he enjoys putting his great power into ordinary containers.
The Bible says, "We are like clay jars in which this treasure is stored. The real power comes from God and not from us." 2 Corinthians 4:7 (CEV)
Like common pottery, we are fragile and flawed and break easily. But God will use us if we allow him to work through our weaknesses. For that to happen, we must follow the model of Paul and,
Admit your weaknesses
Be content with your weaknesses
Honestly share your weaknesses
Glory in your weaknesses
If you want God to bless you and use your greatly, you must be willing to walk with a limp the rest of your life, because God uses weak peopele.
Book: The Purpose Driven Life by Rick Warren