day 26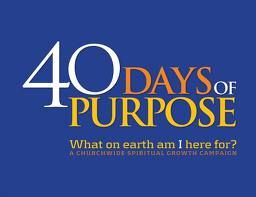 "Happy is the man who doesn't give in and do wrong when he is tempted, for afterwards he will get as his reward the crown of life that God has promised those who love him." James 1:12 (LB)
If you think about, when you're on the path of spiritual maturity, every temptation becomes an opportunity to do good when you make stepping-stones out of stumbling blocks. Temptation simple provides the choice.
To understand this, you must first identify with the character qualities of Jesus. One of the most concise descriptions of his character is the fruit of the Spirit.
"When the Holy Spirit controls our lives, he will produce this kind of fruit in us: love, joy peace, patience, kindness, goodness, faithfulness, gentleness, and self-control." Galatians 5:22-23
These nine qualities are an expansion of the Commandments, and portray a beautiful description of Jesus Christ. To have the fruit of the Spirit is to be like Christ.
So, how does the Holy Spirit produce these nine fruits in your life? One thing for sure, you won't wake up in the morning and suddenly be filled with these characteristics fully developed. Fruits of the Spirit mature and ripen slowly over time.
This next sentence is one of the most important spiritual truths you will ever learn:
God develops the fruit of the Spirit in your life by allowing you to experience circumstances in which  you're tempted to express the exact opposite quality. Character quality always involves a choice, and temptation provides that opportunity.
God teaches us real joy in the midst of our sorrow, but joy is based on your relationship with God.
Anyone can be peaceful watching a beautiful sunset or relaxing on vacation, but you learn real peace by choosing to trust God in circumstances in which we are tempted worry or be afraid.
God uses the opposite situation of each fruit to allow us a choice. You can't claim to be good if you've never been tempted to be bad. You can't claim to be faithful if you've never had the opportunity to be unfaithful.
Integrity is built by defeating the temptation to be dishonest
Humility grows when we refuse to be prideful
Endurance develops every time you reject the temptation to give up.
Every time you defeat a temptation, you become more like Jesus.
Book: The Purpose Driven Life by Rick Warren