day 21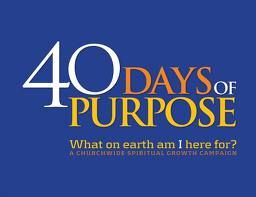 "You are joined together with peace through the Spirit, so make every effort to continue together in this way." Ephesians 4:3 (NCV)
Unity in the church is so important that the New Testament gives more attention to it than either heaven or hell. Which is why we must understand that "it is our job to protect the UNITY of your church."
Unity is the soul of fellowship. Destroy it, and you rip the heart out of Christ's Body. It is the essence, the core, of how God intends for us to experience life together in his church.
Our supreme model for unity is the Trinity. The Father, Son, and Holy Spirit are completely unified as one. God himself is the highest example of sacrificial love, humble other-centerpieces, and perfect harmony.
Nothing on earth is more valuable to God than his church. He paid the highest price for it, and he wants it protected, especially from the devastating damage that is caused by division, conflict, and disharmony. Actually, the Bible says,
"Make every effort to keep the unity of the spirit through the bond of peace." Ephesians 4:3 (NIV)
How are we to do this?
Focus on what we have in common, not our difference.
Be realistic in your expectations.
Choose to encourage rather than criticize.
Refuse to listen to gossip
Practice God's method for conflict resolution
Support your pastor and leaders
God blesses churches that are unified. When God has a bunch of baby believers he wants to deliver, he looks for the warmest incubator church he can find.
What are you doing personally to make your church family more warm and loving? There are many people in your community who are looking for love and a place to belong. The truth is, everyone needs and wants to be loved, and when people find a church where members genuinely love and care for each other, you would have to lock the doors to keep them away.
'Til the next episode, love ya!
Book: The Purpose Driven Life by Rick Warren