day 20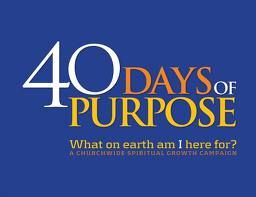 "God has restored our relationship with him through Christ, and has given us this ministry of restoring relationships." 2 Corinthians 5:18 (GWT)
Life is all about leaning how to love, God want us to value relationships and make the effort to maintain them instead of discarding them whenever there is a rift, a hurt, or a conflict because relationships are always worth restoring. Paul wrote,
"If you've gotten anything at all out of following Christ, if his love has made any difference in your life, if being in a community of the Spirit means anything to you,…Agree with each other, love each other, be deep-spiritual friends." Philippians 2:1-2 (Msg)
Paul taught that our ability to get along with others is a mark of spiritual maturity.
This is why Paul was so embarrassed that the members of the church in Corinth were splitting into warring factions and even taking each other to court.
If you want God's blessing on your life and you want to be known as a child of God, you must learn to be a peacemaker. Jesus said,
"God blesses those who work for peace, for they will be called the children of God." Matthew 5:9 (NLT)
Peacemaking is one of the most important skills you can develop, unfortunately, most of us were never taught how to resolve conflict.
When you realize peacemaking is not about avoiding conflict, running from a problem, pretending it doesn't exist, or being afraid to talk about it, but sometimes we need to avoid conflict, sometimes we need to create it, and sometimes we need to resolve it, helps us understand why we must pray for the Holy Spirit's continual guidance.
Peacemaking is also not appeasement. Always giving in, acting like a doormat, and allowing others to always run over you is not what Jesus had in mind. In fact, Jesus refused to back down on many occasions, standing his ground in the face of evil opposition.
Christian often have legitimate, honest disagreements, and differing opinions, but we can disagree without being disagreeable. This doesn't mean you  give up on finding a solution. You may need to continue discussing and even debating–but you do it in a spirit of harmony, then bury the hatchet, not necessarily the issue.
I have a question.
Who do you need to contact as a result of this chapter? Who do you need to restore fellowship with? Paul urged us to,
"Work hard at living in peace with others." I Peter 3:11 (NLT)
Because when you work for peace, you're doing what God would do. That's why God calls peacemakers his children.
Book: The Purpose Driven Life by Rick Warren