day 10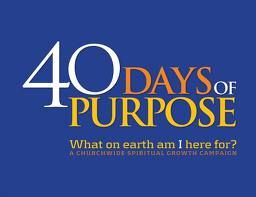 Give yourselves to God…Surrender your whole being to him to be used for righteous purposes." Romans 6:13 (TEV)
When you mention words like surrender, or submission, the first thing that comes to mind from the worlds perspective would be loosing, loser, or anything else that brings unpleasant images or a negative context to mind.
But when viewed from God's perspective, surrendering is the lifeline of worship. When we give ourselves to him not our of fear, but out of love, implies winning, and empowerment, bringing pleasant images and a positive context to mind.
There are three barriers which hinder our total submission – fear, pride, and confusion.
Fear – can I trust God to have my best interest. How do I know God loves me? If you want to know how much you matter to God, take a look at Jesus.
Romans 5:8 (NRSV) says, "God proves his love for us in that while we still were sinners, Christ died for us."
Pride – we're not in charge of everything, which includes our lives. Most of us, including me, struggle with the oldest temptation, "You'll be like God!" This struggle began the fail of man then, and it still begins the fail of man now. We must learn to accept our humanity emotionally as we have intellectually.
So, what does it mean to surrender?
When you view surrendering from God's point of view, usually things are seen just the opposite. Here's what I mean
God often calls surrendered people to battle. He's not looking for cowards or doormats
God often calls people to think. He's not looking for robots to serve, He want's you to utilize the mind He gave you.
God often calls people to be themselves. Repressing your personality is a no-no. On the contrary, when you let God introduce to yourself, the more you truly become who God created.
God calls people to obedience. You can't call Jesus your Lord when you refuse to obey him
God has and still does, call people to trust Him. You know you have surrendered to God when you rely on God to work things out, instead of manipulating the system, people, and things.
When you surrender, you come into three blessing like no other,
Peace
Freedom
Go's power in your life
Nevertheless, everybody eventually surrenders to something or someone. If you don't surrender to God, you will surrender to opinions or the expectations of other people.
Book: The Purpose Driven Life by Rick Warren