day 24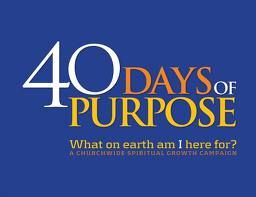 "People need more than bread for thier life; they must feed on every word of God." Matthew 4:4 (NLT)
Spiritual growth is the process of replacing lies with truth which transform you.
The spirit uses the Word of God to make us like the Son of God. To become like Jesus, we must fill our lives with his Word. The Bible says,
"Through the Word we are put together and shaped up for the tasks God has for us." 2 Timothy 3:17 (Msg)
When God speaks, things change. Look around you–all of creation–exist because "God said it." He spoke it all into existence. Without God's Word, you would not even be alive.
The Bible is far more than a doctrinal guidebook. God's Word generates life, creates faith, produces change, frightens the devils, causes miracles, heals hurts, builds character, transforms circumstances, imparts joy, overcomes adversity, defeats temptation, infuses hope, releases power, cleanses our minds, brings things into being, and guarantees our future forever! We cannot live without the Word of God!
God's Word is the spiritual nourishment we MUST have to fulfill our purpose.
What has God already told you in his Word that you haven't started doing yet?
Book: The Purpose Driven Life by Rick Warren