day 25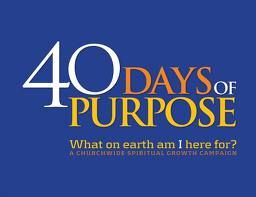 "For our light and momentary troubles are achieving for us an eternal glory that far outweighs them all." 2 Corinthians 4:17 (NIV)
God has a purpose behind every problem! Believe that!
God uses circumstances to develop our character. In fact, He depends more on circumstances to make us like Jesus than He depends on our reading the Bible, and the reason being is because we face circumstances twenty-four hours a day.
So, if you feel at times as if you're the only one going through something, think again. No one is immune to pain or insulated from suffering; and no one gets to skate through life problem free. Life is a series of problems. Every time you solve one, another one is waiting just around the corner. Not all of your problems are big, but all are significant in God's growth process for you. Here's why?
God uses problems to draw you closer to himself. The Bible says,
"The Lord is close to the brokenhearted; he rescues those who are crushed in spirit." Psalms 34:18 (NLT)
Your most profound and intimate experiences of worship will likely be in your darkest days–when your heart is broken, when you feel abandoned, when you're out of options, when the pain is great–is when you turn to God.
It is during pain that we learn to pray our most authentic, heartfelt, honest-to-God prayers. Problems force us to look to God and depend on him instead of ourselves.
However, regardless of the cause, none of your problems could happen without God's permission. Everything that happens to a child of God is Father-filtered, and he intends to use it for good even when Satan and others mean it for bad.
Because God is sovereignty in control, accidents are just incidents in God's good plan for you.
Because every day of your life was written on God's calendar before you were born, everything that happens to you has a spiritual significance.
Everything!
Character building is a slow process, and whenever we try to avoid or escape the difficulties in life, we short-circuit the process, delay our growth, and actually end up with a worse kind of pain.
If you are facing trouble right now, don't ask, "Why me?" Instead ask, "What do I want me to learn?" Then trust God and keep on doing what's right.
You know you're growing when you begin to see the hand of God in the random, baffling, and seemingly pointless circumstances of life.
Book: The Purpose Driven Life by Rick Warren