day 31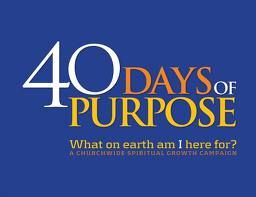 If you haven't read day 30, I suggest you read it first before reading today's.
"You shaped me first inside, then out; you formed me in my mother's womb." Psalm 139:13 (Msg)
God designed each of us so there would be no duplication in the world, which means only you can be you. That means no one else on earth will ever be able to play the role God planned for you. If you don't make your unique contribution to the Body of Christ, it won't get done.
Applying your abilities – Your abilities are your natural talents you were born with, writing, sports, talking, mathematics, etc. All of our abilities come from God, and every ability can be used to glorify God.
Using your personality – Our DNA molecules can unite in an infinite number of ways. The number is 10 to the 2,400,000,000th power, which is the likelihood of you finding somebody exactly like you. Let me put it this way. Scientist have guessed that all the particles in the universe are probably less than 10 with 76 zeros behind it, which is far less than the possibilities of our DNA. What's my point? There is no one like you!
Employing your experiences – God allowed you to shape the experiences in your life for his purpose. Let's place our experiences into categories,
Family experiences
Educational experiences
Vocational experiences
Spiritual experiences
Ministry experiences
Painful experiences
Out of these six, God uses our "painful  experiences" to prepare us for our ministry. God intentionally allows you to go through painful experiences to equip you to minister to others. Who else could minister to the parents/couple of down-syndrome child EXCEPT the couple of a child afflicted in the same way.
Now that we have glanced at five ways God shapes you for service, I hope you have a clearer understanding of how he has prepared you.
Book: The Purpose Driven Life by Rick Warren