day 32, Use What God Gave You.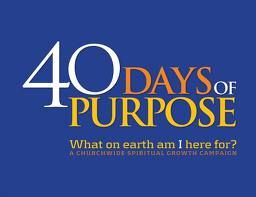 "Since we find ourselves fashioned into all these excellently formed and marvelously functioning parts in Christ's body, let's just go ahead and be what we were made to be." Romans 12:5 (Msg)
God shaped you for a purpose, and he expects you to make the most of what you have been give.
Have you ever felt like a square peg being forced into a round hole? It's frustrating, painful, and produces limited results. When we attempt to serve God in ways we're not shaped to serve, this is exactly what we're doing.
The Bible says, "Don't act thoughtlessly, but try to find out and do whatever the Lord wants you to." Ephesians 5:17 (LB)
Don't let another day go by without your finding out and clarifying what God intends for you to be and do. You can begin by
Assessing your gifts and abilities
Considering your heart and your personality
Examining your experiences
We rarely see God's good purpose in our pain or failure or embarrassment while it is happening.
When Jesus washed Peter's feet, he said,
"You do not realize now what i am doing, but later you will understand." John 13:7 (NIV)
Only in hindsight do we understand how God intended a problem for good.
When we take time to extract the lessons from our experiences, you begin to see how God has worked in various defining moments of your life and consider how he wants you to use those lessons to help others.
You can use the resources at Rick Warren's website.
Book: The Purpose Driven Life by Rick Warren