day 16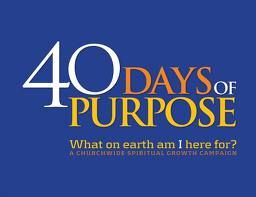 What matters most?
Because God is Love, the most important lesson he wants us to learn on earth is how to love each other.
"No matter what I say, what I believe, and what I do, I'm bankrupt without love." 1 Corinthians 13:3b (Msg)
But learning to love unselfishly is not an easy task because it runs counter to our self-centered nature, which is why we're given a lifetime to learn.
Sure God want's us to love everyone, but he particularly wants us to love others in our family of believers.
Why? Because God wants his family to be known for its love more than anything else. Jesus said our love for each other, not our love for doctrinal beliefs, is our greatest witness to the world.
John 13:35 (LB) says, "Your strong love for each other will prove to the world that you are my disciples."
In heaven we will enjoy God's family forever, but first we have some tough work to do here on earth to prepare ourselves for an eternity with God. And since earth is our training ground where God trains us by giving us "family responsibilities," and the foremost of these is to practice loving each other.
God yearns for us to have a close relationship with other believers, in order for us to develop the skills of loving each other, because love cannot be learned through isolation.
It is through our fellowship with other people that we learn how to be around irritating, imperfect, frustrating people if you want to learn how to love other people.
The Best Time To Love Is Now
Most often procrastination is our legitimate excuse, but since love is what's important here, it takes top priority, and the Bible teaches us this.
Why is now the best time to express love? Because you don't know how long you will have the opportunity. Circumstances change. People die. Children grow up. Therefore, you have no guarantee that tomorrow will come.
If you want to express love, you had better do it now.
Book: The Purpose Driven Life by Rick Warren