day 36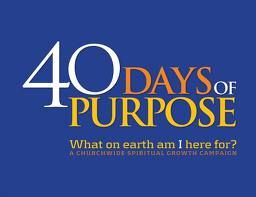 "In the same way that you gave me a mission in the world, I give them a mission in the world." John 17:18 (Msg)
God is at work in the world, and he wants you to join him. And when you sign the agreement to work with God, you have just signed you mission statement which breaks down into two parts,
Your ministry is your service to believers
You mission is your service to unbelievers
One part of it is a responsibility you share with every other Christian, and the other part is an assignment that is unique to you.
Our English work mission comes from the Latin word for "sending." Being a Christian includes being sent into the world as a representative of Jesus Christ. Jesus said,
"As the Father has sent me, I am sending you." John 20:21 (NIV)
Jesus clearly understood his life mission on earth, which the Father gave him, and is now our mission as the Body of Christ. Once we are his, God uses us to reach others. He saves us and then sends us out.
The Bible says, "We have been sent to speak for Christ." 2 Corinthians 5:20 (NCV)
We are the messengers of God's love and purposes to the world, and the Bible give us several reasons why your missions so important.
Your mission is a continuation of Jesus' mission on earth
Your mission is a wonderful privilege
Telling others how they can have eternal life is the greatest thing you can do for them
Your mission has eternal significance
Your mission gives your life meaning
God's timetable for history's conclusion is connected to the completion of our commission
It is easy to get distracted and sidetracked from your mission because Satan would rather have you do anything besides sharing your faith. He will let you do all kinds of good things as long as you don't take anyone to heaven with you. But the moment you  become serious about your mission, expect the Devil to throw all kinds of diversions at you. When that happens, remember the words of Jesus,
"Anyone who lets himself be distracted from the work I plan for him is not fit for the Kingdom of God." 2 Peter 3:9 (NCV)
Book: The Purpose Driven Life by Rick Warren