day 30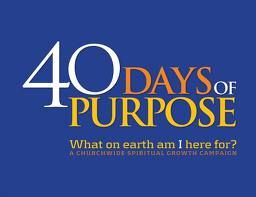 "The people I have shaped for myself will broadcast my praise." Isaiah 43:21 (NJB)
God formed every creature on this planet with a special area of expertise, to serve God.
Whether animal or human, each of us was uniquely designed, and have a particular role to play, based on the way they were shaped by God.
Before architects design any new building they first ask, "what will be its purpose? How will it be used?" The intended function always determines the form of the building. Before God created you, he decided what role he wanted you to play on earth.
The Bible says, "We are God workmanship, created in Christ Jesus to do good works." Ephesians 2:10 (NIV)
God deliberately shaped you in a way that makes your ministry unique. He carefully mixed the DNA cocktail that created you. Not only did God shape you before your birth, he planned every day of your life to support his shaping process.
Now before you say anything. Some of you may be thinking my life is a mess, and that may be true. However, God never wastes anything. He would not give you abilities interests, talents, gifts, personality, and life experiences unless he intended to use them for his glory.
By identifying with the choices you have made which created the mess you're in, and how these factors can help you discover God's will for your life. You're not defeated by  it, you're learning from it.
How do God shape you for your ministry?
Whenever God gives us an assignment, he always equips us with what we need to accomplish it. This custom combination of capabilities is called SHAPE:
S

piritual Gifts

H

eart

A

bilities

P

ersonality

E

xperience
Unwrapping your spiritual gifts – God gives every delivery spiritual gifts to be used in ministry. Your spiritual gifts were not given for your own benefit, but for the benefit of others, just as other people were given gifts for your benefit.
Listening to your heart – The Bible uses the term heart to describe the bundle of desires, hopes, interests, ambitions, dreams, and affections you have, because the heart reveals the real you–what you truly are, not what others think you are or what circumstances force you to be.
Don't settle for just achieving "the good life," because the good life is not good enough. Ultimately, it doesn't satisfy. You can have a lot to live on and still have nothing to life for. Aim instead for "the better life"–serving God in a way that expresses your heart.
Cont. day 31
Book: The Purpose Driven Life by Rick Warren