day 19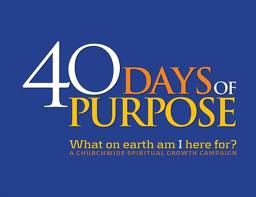 "You can develop a healthy, robust community that lives right with God and enjoy its results only if you do the hard work of getting along with each other, treating each other with dignity and honor." James 3:18 (Msg)
Developing a community requires commitment, and only the Holy Spirit can create real fellowship between believers.
Unfortunately, many people grow up in families with unhealthy relationships, so they lack the relational skills needed for real fellowship. Many people have to be taught how to get along with others in God's family.
Fortunately, the New Testament is filled with instruction on how to share life together. So, if you're tired of fake fellowship and you would like to cultivate real fellowship and a loving community in your small group, you'll need to make some tough choices and take some risk.
Book: The Purpose Driven Life by Rick Warren