day 2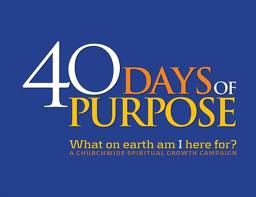 "I am your Creator. You were in my care even before you were born." Isaiah 44: 2 (CEV)
You are no accident.
Well before you parents thought about  you, and you were conceived, God had you in mind. You are alive because God created you for his purpose.
Psalms 139: 15 (Msg) says "You know me inside and out; You know every bone in my body; you know exactly how I was made, bit by bit, how I was sculpted from nothing into something."
Just because God made you for his purpose, He also decided a couple of things in advance that we had no say-so about.
God decided when you would be born>
God decided how long you would live
God planned where you would live
God also decided "how" you would be born
Nothing under the sun is new to God. God's purpose and plan took into account human error, sin, and everything else when He created YOU!
You're No Accident!
God created everything for a purpose. He never made anything by accident; he never makes mistakes; He didn't created you without having thought of you first.
So, what was His motive for creating you?
Good question. The bible says,
"Long before he laid down earth's foundations, he had us in mind, had settled on us as the focus of his love." Ephesians 1:4a (Msg)
God was actually thinking of us before He created the world
So, why did God go through all the trouble?
Why even bother creating the universe?
Why bother loving us?
I'll let 1 John 4:8 answer these three questions for you.
"God is love!"
God made you because he loved you then! He love's you now! He will love you forever! Because "God is love."
Therefore, the only way of you to discover your purpose is to make God the center piece, and the reference points of our lives.
Here's a poem by Russell Kelfer that sums up everything:
You are who you are for a reason.
You're part of an intricate plan.
You're a precious and perfect unique design,
Called God's special woman or man.

You look like you look for a reason.
Our God made no mistake.
He knit you together within the womb,
You're just what he wanted to make.

The parents you had were the ones he chose,
And no matter how you may feel,
They were custom-designed with God's plan in mind,
And they bear the Master's seal.

No, that trauma you faced was not easy.
And God wept that it hurt you so;
But it was allowed to shape your heart
So that into his likeness you'd grow.

You are who you are for a reason.
You've been formed by the Master's rod.
You are who you are, beloved.
Because there is a God!
Book: The Purpose Driven Life by Rick Warren