day 15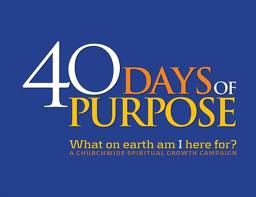 "See how very much our heavenly Father loves us, for he allows us to be called his children, and we really are!"
God wanted a family; therefore, he created YOU to be apart of HIS family.
"God is the One who made all things, and all things are for his glory. He wanted to have many children share his glory." Hebrews 2:10a (NCV)
This was a plan God had created well before you where born. Now, if you think God needed a family because he was bored, think again. God created man because he wanted to Love you.
The bible says "It was a happy day for him when he gave us our new lives, through the truth of his Word, and we became, as it were, the first children in his new family." James 1:18 (LB)
Every human being was created by God, but not everyone is a child of God.
When we place our faith in Christ, God becomes our Father, we bocome his children, other believers become our brothers and sisters, and the church becomes our spiritual family.
By now you're probably thinking, "how do I become apart of God's family?
The one way and the only way to become apart of God family is by being born again into the family. You became apart of the human family by your first birth. You become apart of God's family by your second birth.
The invitation to be apart of God's family is universal, but there is one condition: faith in Jesus. The Bible says,
"You are all children of God through faith in Christ Jesus." Galatians 2: 26 (NLT)
Being Apart of God's Family Is A Privilege
Being included in God's family is the highest honor and the greatest privilege you will ever receive. Nothing else comes close. Whenever you feel unimportant, unloved, or insecure, remember to whom you belong.
Book: The Purpose Driven Life by Rick Warren