day 13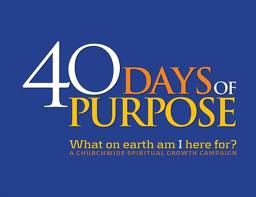 "Love the Lord your God with all your heart and with all your soul and with all your mind and with all your strength." Mark 12:30 (NIV)
Is there a right and a wrong way to worship?
Yes there is. Many people confuse where you worship, such as going to church, prayer meetings, etc., constitutes worship. But that type of thinking is wrong.
Where you worship is not as important as to why you worship, and how much of yourself you offer to God when you worship.
Hebrews 12:28 says, "Let us be grateful and worship God in a way that will please him."
Worship that pleases God has four characteristics:
God is pleased when our worship is accurate
Some people have their own idea of the type of God they would like to worship.
John 4:23 (NIV) says, "True worshipers will worship the Father in spirit and truth…"
This means to worship God as he truly is. Anything else would be idolatry.
God is pleased when our worship is authentic
When Jesus said you must "worship in spirit." he wasn't referring to the Holy Spirit, but your own spirit.
God created man is his own image. Man is a spirit wrapped in flesh. Your body is not who you are, because you are a spirit being living in a material body. Which is why the Bible says,
"Man looks at the outward appearance, but the Lord look at the heart."
If your heart isn't in it, your wasting your time, because worship must both be sincere (from the heart) and authentic (of the word of God, not who you think God should be).
God is pleased when our worship is thoughtful
Jesus commanded us to "Love God with all your mind," without engaging your mind, your worship is meaningless.
Have you heard certain biblical terms mentioned until they have become a cliche to you, meaning, you can quote the scripture without thinking about what you're saying.
If your worship doesn't engage the thoughts of your mind, it is meaningless to God.
God is pleased when our worship is practical
The Bible says, "Offer your bodies as living sacrifices, holy and pleasing to God–this is your spiritual act of worship." Romans 12:1 (NIV)
But why would God mentioned our bodies as a living sacrifice? Well, let's be practical about it.
Since we as spiritual beings require dwelling in a physical body in order to inhabit the earth, it would only be practical for God to have us sacrifice our bodies, for without the body, you do not exist in this world.
My question to you is, which is more pleasing to God–your worship in private or in public, and why?
What do this do to your relationship with God?
Book: The Purpose Driven Life by Rick Warren