day 5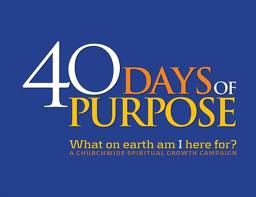 "What is your life? James 4:14b (NIV)
There is no doubt that "the way you see life shapes how your life will be." Let's put it another way, "how you define life determines your destiny."
Now, let's talk about this for a few seconds.
If you ask 20 people "how do you see your life?", there's no doubt you would get 20 different answers. If you ask the same 20 people, or 20 different people, "how do you picture your life, what image comes across your mind?" Again, you would get 20 different answers from either group.
What you fail to realize is that the metaphors you hold in your mind of your life become reality, but are they biblical? The Bible says,
"Do not conform yourselves to the standards of this world, but let God transforms you inwardly by a complete change of your mind." Romans 12:2 (TEV)
God's view of life can be seen in three metaphors which are contrary to what the world has in mind.
Life is a test.
Life is a trust.
Life is a temporary assignment.
Life is a test
God continuously TEST people's character, love, faith, obedience, integrity, and loyalty. Do you remember in the bible where God tested Abraham by asking him to offer his son Issac? Or do you remember when God tested Jacob when he had to work extra years to earn Rachel as his wife? Maybe you're remember that Adam and Eve failed their test in the Garden of Eden, and David failed his test from God on several occasions.
TEST have a way of building your character, so God watches the way you respond to people, circumstances, conflicts, slander, exploitation, illness, disappointment, and even how the weather changes. Sometimes God will intentionally draw back so that we don't feel his presence. The Bible says,
"God withdrew from Hezekiah in order to test him and to see what was really in his heart." 2 Chronicles 32:31 (NLT)
Life is a trust
God has entrusted you with a gift, stewardship. We do not own anything, our talents, intelligence, energy, relationships, and everything else is a gift from God, in which we have been given stewardship.
Let's go back to Adam and Eve. The first job God gave humans was to take care of HIS stuff, the earth. The Bible says,
"What do you have that God hasn't give you? And if all you have is from God, why boast as though you have accomplished something on your own?" 1 Corinthians 4:7b (NLT)
Now, the world says, "if you don't own it, you won't take care of it." But as a Christian, standards are different, "Because God owns it, I must take the best care of it that I can."
At the end of your life, you will be evaluated and rewarded according to how well you handled what God entrusted you with. This means everything that you do.
Tomorrow, we'll get to "Life is a temporary assignment." Until then, what has God entrusted you with that you now know was or is a TEST?
Book: The Purpose Driven Life by Rick Warren