day 12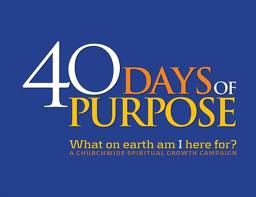 "Draw close to God, and God will draw close to you." James 4:8 (NLT)
Like any other friendship, your friendship with God has be worked on. It won't just happen by accident.
We must choose to be honest with God
This is the first block to building a relationship with God. You see, God doesn't expect you to be perfect, but he does insist on complete honesty. Actually, if you look at all of God's friends in the Bible, none of them where perfect, but they were all honest. Let me give you an example, Moses.
At one point, God expressed His complete disgust with Israel's disobedience. He told Moses he would he would keep his promise to give the Israelites the Promised Land, but He wasn't taking another step with them in the desert. God told Moses exactly how He felt.
Moses, on the other had, spoke as God's friend, and spoke clearly.
"'Look, you tell me to lead this people but you don't let me know whom you're going to send with me…If I'm so special to you, let me in on your plans…Don't forget, this is YOUR people, your responsibility…If your presence doesn't take the lead here, call this trip off right now! How else will I know that you're with me in this, with me and your people? Are you traveling with us or not?…' God said to Moses, 'All right. Just as you say; this also I will do, for I know you well and you are special to me.'" Exodus 33: 12-17 (Msg)
Now, if you're asking yourself, "can God handle this kind of frankness from me?" The answer is, yes! To be honest with you …….smile, God listens to the words of his friends, and He ignores the cliche's of his enemies.
We must desire friendship with God more than anything else
Let's look at the story of Jacob, where he wrestled with God in the dirt all night saying,
"I will not let you go unless you bless me." Genesis 32:26 (NIV)
Has the thought ever crossed your mind, how is it that Jacob could actually fix his thoughts to think he could win a wrestling match with God; nevertheless, fix him mouth to tell God, "I'm not letting you go 'until' you bless me." How does Jacob give God an ultimatum?
The truth of the matter is–you are as close to God as you choose to be. Essentially, that is an ultimatum within itself. Think about it.
Intimate friendship with God are by choice, not by accident. You must intentionally choose to have a relationship with God. But when we choose to do our own thing, we are actually saying, "give me a reason to have a relationship with you, and I will." Are you could put it another way, "what have you done for me lately?"
If you're just going through the motion spiritually, don't be surprised when God allows pain to enter your life, because pain is God's megaphone to get your attention.
God isn't mad at, He's mad about what you're doing; and He will do whatever it takes to get your attention. If this is your position right now, here's what God is telling you,
"When you get serious about finding me and want it more than anything else, I'll make sure you won't be disappointed."
Paul told Timothy, "Some of these people have missed the most important thing in life–the don't know God." I Timothy 6:21a (LB)
Growing closer to God is your choice…what choice have you made?
Book: The Purpose Driven Life by Rick Warren